Great entertainment with a funny memory will always be priceless!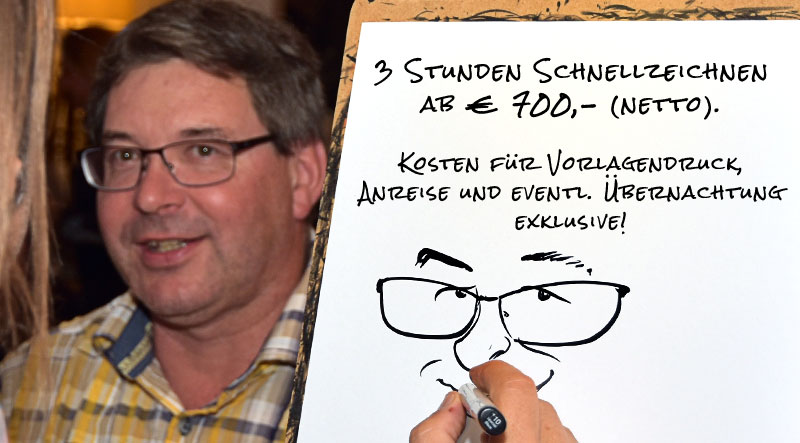 For at least 3 hours i entertain your guests with my live-caricature art. My record of drawing-endurance is 10 hours up to now. I work stationary on my scaffold. On site I just need two chairs and a socket, maybe a small table would be good.
Please contact me with a date you are thinking about hiring me and I will send an nonbinding estimate of costs.